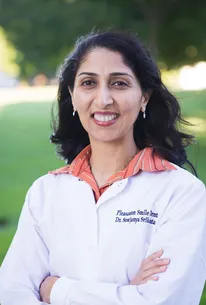 Dr. Sowjanya Srikantam D.D.S.
Dr Srikantam's interest in dentistry started with her childhood dental experiences. She pursued her interest and graduated from Government Dental College, Bangalore, India in 1998. She got licensed by the Dental Board of California in 2002. She has attended numerous courses and training programs at UCLA during her licensure process. She has practiced in various locations in the bay area and has found a permanent home in the Tri-Valley.
She loves both the art and science of dentistry .She constantly enrolls in continuing education programs to keep herself updated with the latest in technology, material science and clinical skills. Her Practice philosophy is deep rooted in ethics, quality and compassion. She welcomes her patients to the comfort of her beautiful and luxurious office and uses state of the art digital technology to deliver high quality care to her patients. She wants to empower her patients with the education that will help them make confident and informed decisions. She listens and likes to build comfortable and meaningful relationships with her patients. Her goal is to provide a friendly and professional environment for the patients.
Dr.Srikantam is highly skilled and enjoys all phases of dentistry. Her special interests are Cosmetic and Implant dentistry. Dr. Srikantam is a member of the American Dental Association, California Dental Association and the Southern Alameda Dental Association . She loves spending her free time with her family and friends doing fun activities.
---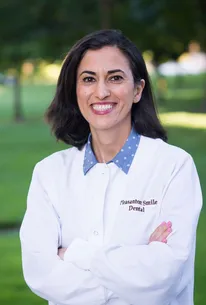 Dr. Zoreh Marashi D.D.S.
Dr. Zoreh Marashi moved to the Bay area in 2001 and her journey in the dental field started out with assisting in a dental office. She then decided to pursue studies in dental hygiene. She graduated from Chabot College in Hayward with AA degree in Dental Hygiene. After working for six years as a Dental Hygienist, she then went back to the University of California, Berkeley for a two-year post baccalaureate program. She then went on to receive her Doctorate of Dental Surgery (DDS) degree from the prestigious University of California San Francisco (UCSF).
As her journey indicates, Dr. Marashi is passionate about dentistry and believes in continuing to learn to be updated with the latest and best practices. Dr. Marashi is the member of American Dental Association, Contra Costa Dental Association and is a UCSF Alumni. Dr. Marashi believes in giving back to the community and has volunteered her services to San Francisco homeless community, refugees, and victims of domestic violence. She has also volunteered her services to people of Jamaica and Mexico. In her spare time, Dr. Marashi enjoys yoga, hiking, camping, and traveling. She loves animals and she has a cat named Hunter.
---
Ana Zaragoza - Front Desk and Assistant Office Manager
Hi, my name is Ana. I have worked in the dental field for 19 years as a front office administrator. One of the aspects I enjoy most about my job is connecting with each of our patients and being there to take care of all their needs through compassion, understanding and commitment. Outside of the office, I enjoy spending time with my family and my 14 years old son.
---
Erin Mitchell - Registered Dental Assistant
Hi, my name is Erin. I have been a Registered Dental Assistant for 21 years. I enjoy working with people and feel blessed to be part of an awesome team here at Pleasanton Smile Dental. We all work together and strive to create a positive patient experience. The most rewarding part of being a dental assistant is seeing the patient smile and say thank you when they leave, it is then you realize you helped to comfort any fear or anxiety and know when they return all will be good, When I am not working, I enjoy spending time with my granddaughter, watching sports with my husband, playing golf and travelling.
---
Deann Timbereza- Back Office Dental Assistant.
Hi, my name is Deann. I have been a Dental Assistant for 6 years. I was born and raised in the Bay Are, where I attended Carrington college and received my certificate in 2013.I am a proud mommy to a beautiful busy 2 year old boy. I love spending time with my family and devote all my spare time to my son.
I love being a Dental Assistant and am lucky to have chose a career I am happy with. I look forward to helping Dr.Srikantam create a healthy, happy smile for you and your familly.
---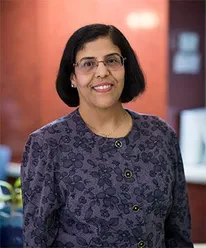 Sadhana Kulkarni - Insurance Coordinator
Hi! I am Sadhana. I have been working at PSD since 2017. I began my carrier in the dental field as an insurance and financial coordinator in 1998. I have gained an extensive experience in the intricacies of various dental insurances. I am dedicated to serving all of your insurance needs from verifying and maximizing your benefits to helping you understand how they will work together!
---